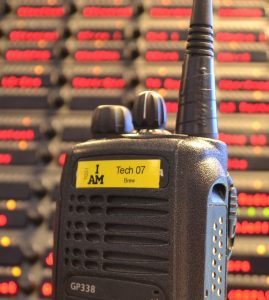 Hi and welcome to BrewPSE.co.uk I'm Brew (James Breward) and I'm a Production Sound Engineer, these days I mainly specialise in Communications Systems for Live events, as a engineer, programmer, system architect or integrator.  Sectors I work in encompass Musical Theatre, Music Touring, Live Events, Sport both from the side of Live Production and Broadcast.
I cut my teeth in Musial Theatre in the West End, UK and Europe hence the theatre term Production Sound Engineer, in recent years my work has encompassed larger single live events as well as various sporting events across the globe.
Please check out my twitter feed on the right or my linkedin page.
Drop me a line web(at)BrewPSE.co.uk